Bunnies Analytics - March 2017
I finally got around to doing some analytics on bunnies.io - the results are interesting!
Methodology and Tools
I'm analysing usage in the last year (March 27th 2016 - March 27th 2017). I know there's been over a million API requests over its lifetime, but since storing proper logs, it's possible to go in to a little more depth.
Rather than looking at API requests, I'm going to look at media server responses, as that gives a better idea of bandwidth (JSON responses are negligible) and human usage (bots are likely to make requests but not download media).
I'm using nginx's standard log settings, and GoAccess to view them - it gets through hundreds of thousands of requests really fast and the terminal viewer is great!
The Results
Over half a terabyte of media served directly from the server, in ~300K HTTP responses
CloudFlare says it fronts ~100GB a month as well
People tend to view around 10 bunnies each
Operating Systems
46% macOS
21% Windows
7% Android
7% Linux
5% iOS
Browsers
43% Firefox
23% Chrome
5% Safari
Referrers
11% of traffic (by visits) comes from FanDuel's HipChat
20% of traffic (by bandwidth) comes from FanDuel's HipChat (over 180GB of high-quality bunny gifs!)
~5% from this website
The rest is fairly evenly spread out
Location
34% EU
29% North America
2% Oceania
Most Popular Bunny
People viewed this popcorn stealing bunny the most!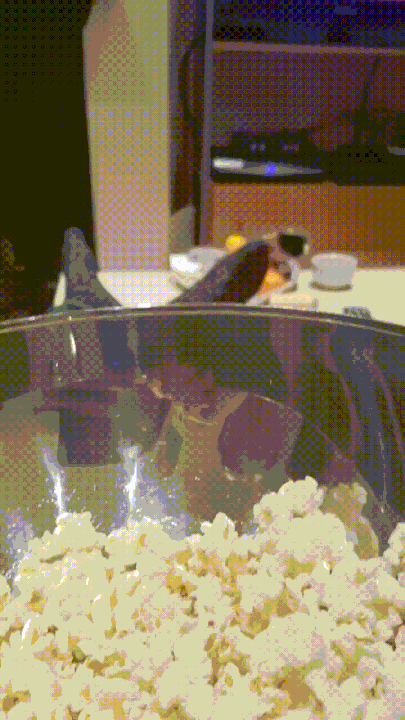 Conclusion
As far as I can tell, this sort of traffic is pretty normal for people in my work and social circles (ie, software and product engineers in Scotland and the US). I'm surprised Firefox usage is so high, and mobile usage is so low, though. I was also pleasantly surprised that CloudFlare fronts so much traffic for free.